The Foods We Serve
→ Dinner Menu as of October 18, 2023
We at Hopleaf believe in sustainable agriculture, fresh wholesome foodstuffs, supporting local farms, having our menu change with the seasons, choosing organic whenever possible, favoring pasture raised animals for our meats and using the Monterey Bay Seafood Watch as a guide for purchasing seafood.  Midwest winters mean we have to make some compromises for fresh produce but you'll note that we use more seasonally appropriate vegetables like turnips, celery root, beets, squash and cabbage until spring arrives each year.  We prepare all of our stocks, in house.  We do whole animal butchery and are proud that our sausages and charcuterie are house made. We do in house pickling as well.  In fact, everything at Hopleaf is prepared here from scratch except bread.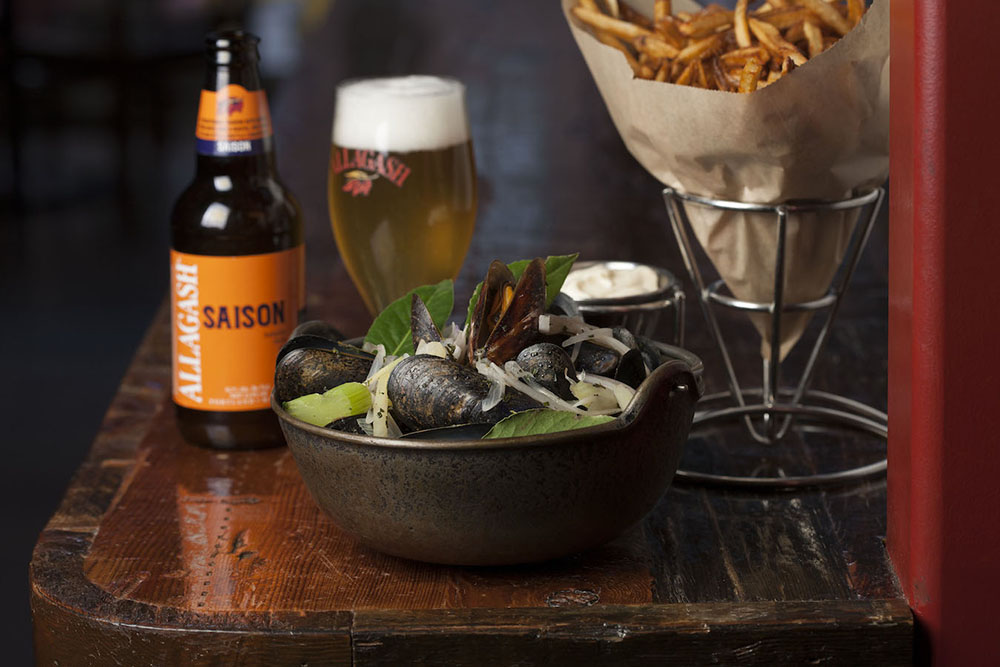 We choose our vegetables, fruits, meat, poultry, seafood, cheeses, eggs and other dairy products with the same care and thought as we do in choosing our beers, wines, ciders, meads and spirits. We'd like to think that we are philosophically consistent across the board when we choose what we serve. It would not make sense to make such careful choices for our beer and then but meats with growth hormones and antibiotics from a factory farm, produce full of pesticide and herbicide residues or seafood unsustainably harvested.
We are always happy to answer questions about any of the choices we make in purchasing or preparation.
→ Dinner Menu
as of October 18, 2023